Affordable Infertility Treatment
our123Baby will be the world's first affordable infertility treatment. It will be significantly cheaper than comparable treatment in a clinic, costing hundreds as opposed to thousands. Use it at home with help from an our123Baby Healthcare Professional. See a complete list of the Benefits. The Right Sperm, in the Right Place, at the Right Time
That's all we can reveal today about our123Baby. In development for 12 years by Dr. Marion Vollmer, the patented our123Baby Kit will be available worldwide in 2024. 
It's Complicated - So We Wrote the Book
Overcoming infertility is a complicated subject, so we wrote an eBook with everything you need to know: WE WANT A BABY NOW. There is also an Audiobook version. Both are free for a limited time only.

The our123Baby kit will be available worldwide in 2024, and the benefits will be:
Advertised "success rates" for fertility treatment don't factor in cost. So success usually refers to how much the clinics make. We want to revolutionize infertility treatment globally (read our Mission) so we have invented a new metric for the industry: Cost per Percentage (Cope). This is your success and not the clinics, because the Cope Metric factors in your costs, and tells you what you pay for every 1% chance of achieving a live birth. To help calculate the Cope Metric, we created a Cope Calculator that is free to use.
An Insider's Guide to Overcoming Infertility
You are struggling with infertility and you need a solution now. But there is an overwhelming amount of information out there and it can be incredibly confusing. We know. We get it. So, we wrote a book to help you understand the basics in about an hour. It's a fun and no-holds-barred primer that helps you understand the disease of infertility and the treatments that are available, including our own low-cost solution: our123Baby. It also covers things that you can do for free to enhance your fertility, such as lifestyle changes. Most importantly, it looks in detail at the costs you will face and your odds for overcoming infertility. You can overcome it. We'll get you off to a great start. 
Free for a Limited Time Only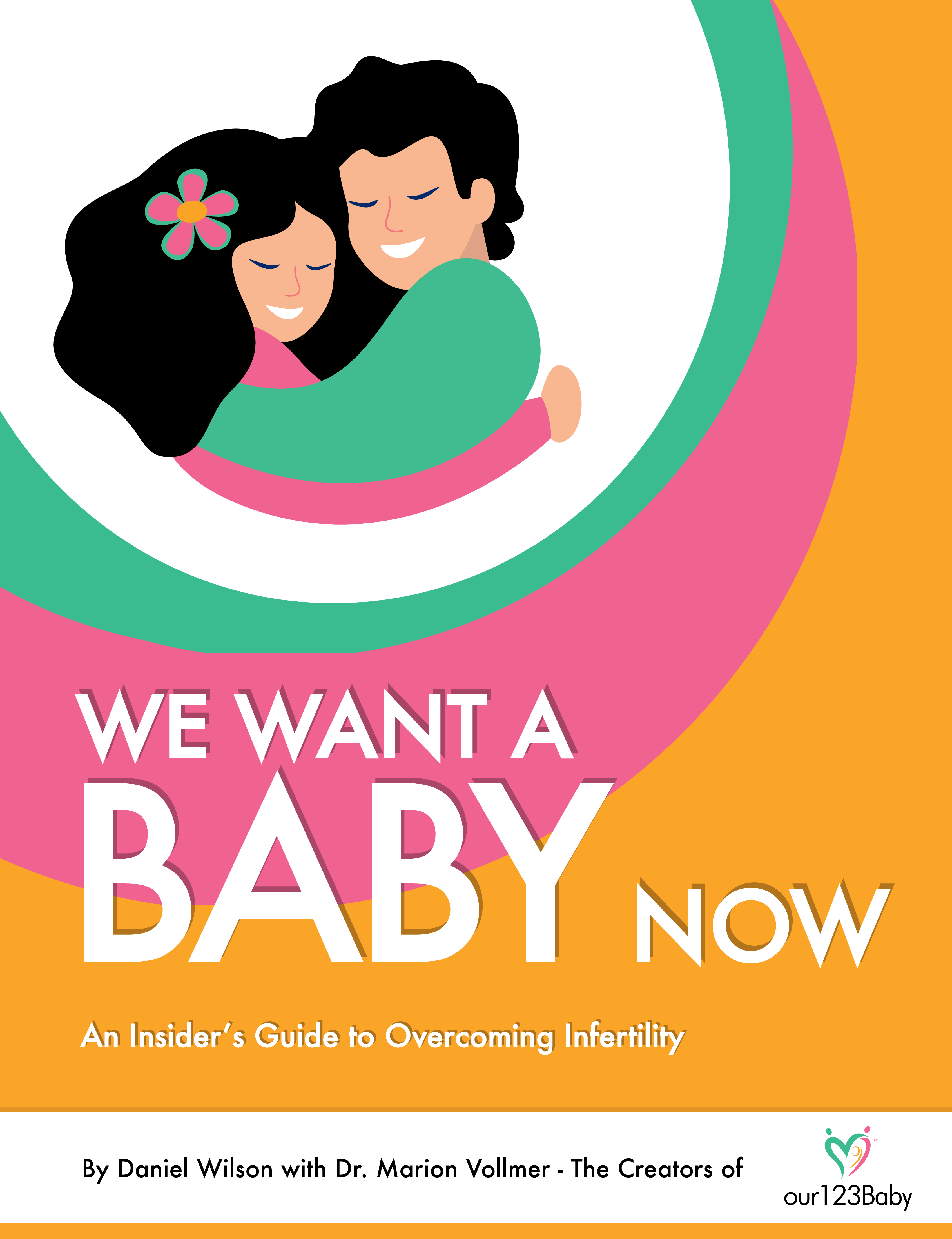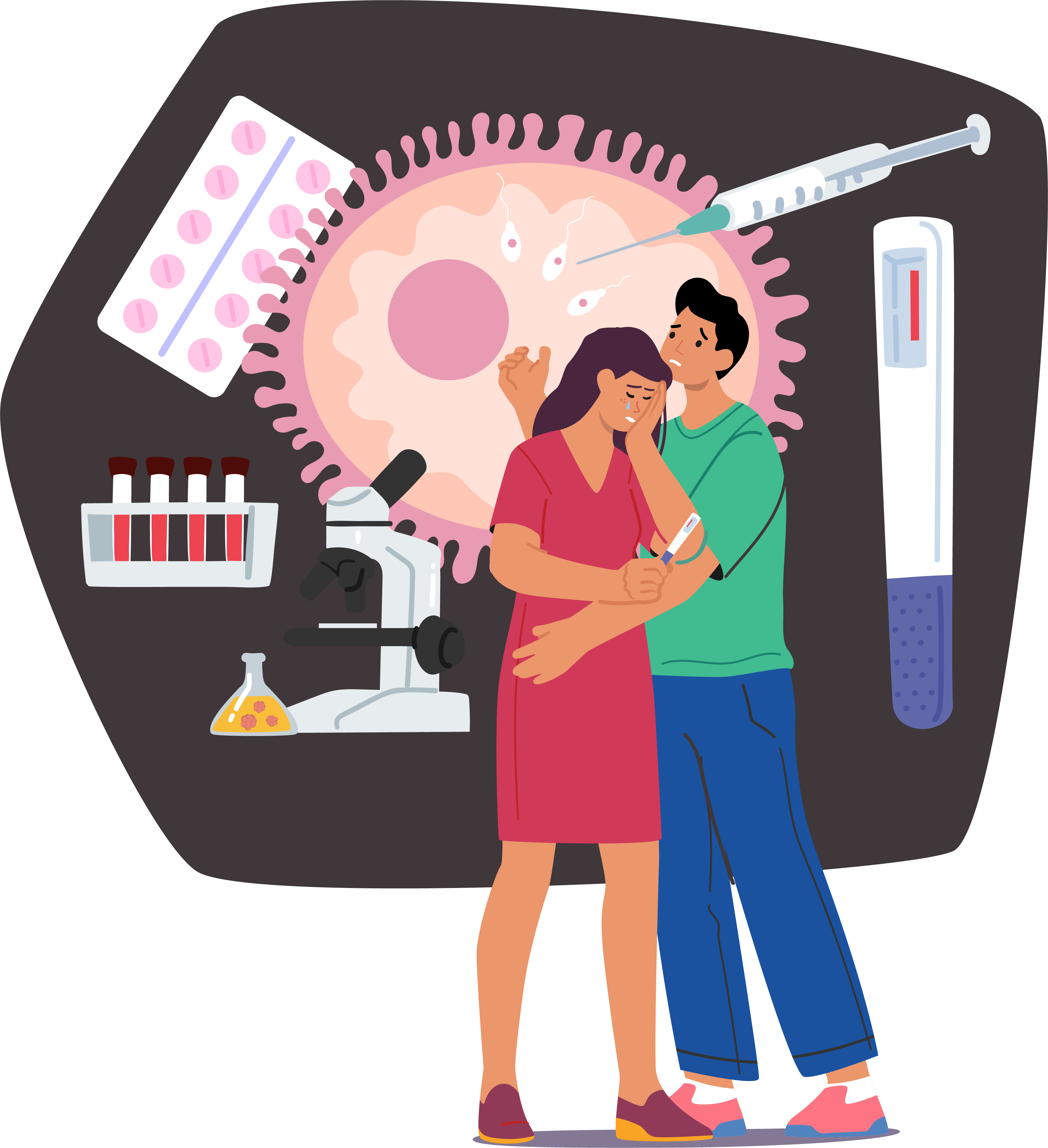 Our Mission: A Global Infertility Treatment Revolution
Approximately 300 million people worldwide are infertile and yet only about 1% of them are treated with IVF each year. Multiple cycles of IVF treatment can cost as much as $50,000. Even more when travel times, wait times and so forth are factored in, not to mention the psychological toll that such an invasive procedure takes.
Something has to change. For 46% of the people worldwide suffering from infertility, our123Baby will be the perfect low-cost solution and it will cost just hundreds per treatment. Our goal is a total democratization of treatment worldwide so that everyone and anyone in the world who wants treatment has an affordable option. 
my123Baby Medical Limited is the company behind our123Baby. We are a medical device company founded in Ireland and operating out of our branch office in Germany. The company's patented Pleiades DeviceTM , which is included in each our123Baby Kit, enables couples to perform a simple assisted reproduction treatment at home. The company was founded by Dr. Marion Vollmer, a biomedical scientist and leading fertility expert, and Daniel Wilson, a startup specialist who has already been involved in a few world's firsts.
* Success rates for our123Baby are based on preliminary clinical testing but they are subject to change. our123Baby will be a prescription-only product and a Healthcare Professional will be involved in administering the treatment. Release of our123Baby is subject to regulatory approval in most countries worldwide so conditions and prices may vary in your country. Release in the United States is contingent upon approval by the FDA.